Venture capital keeps flowing past the warning signs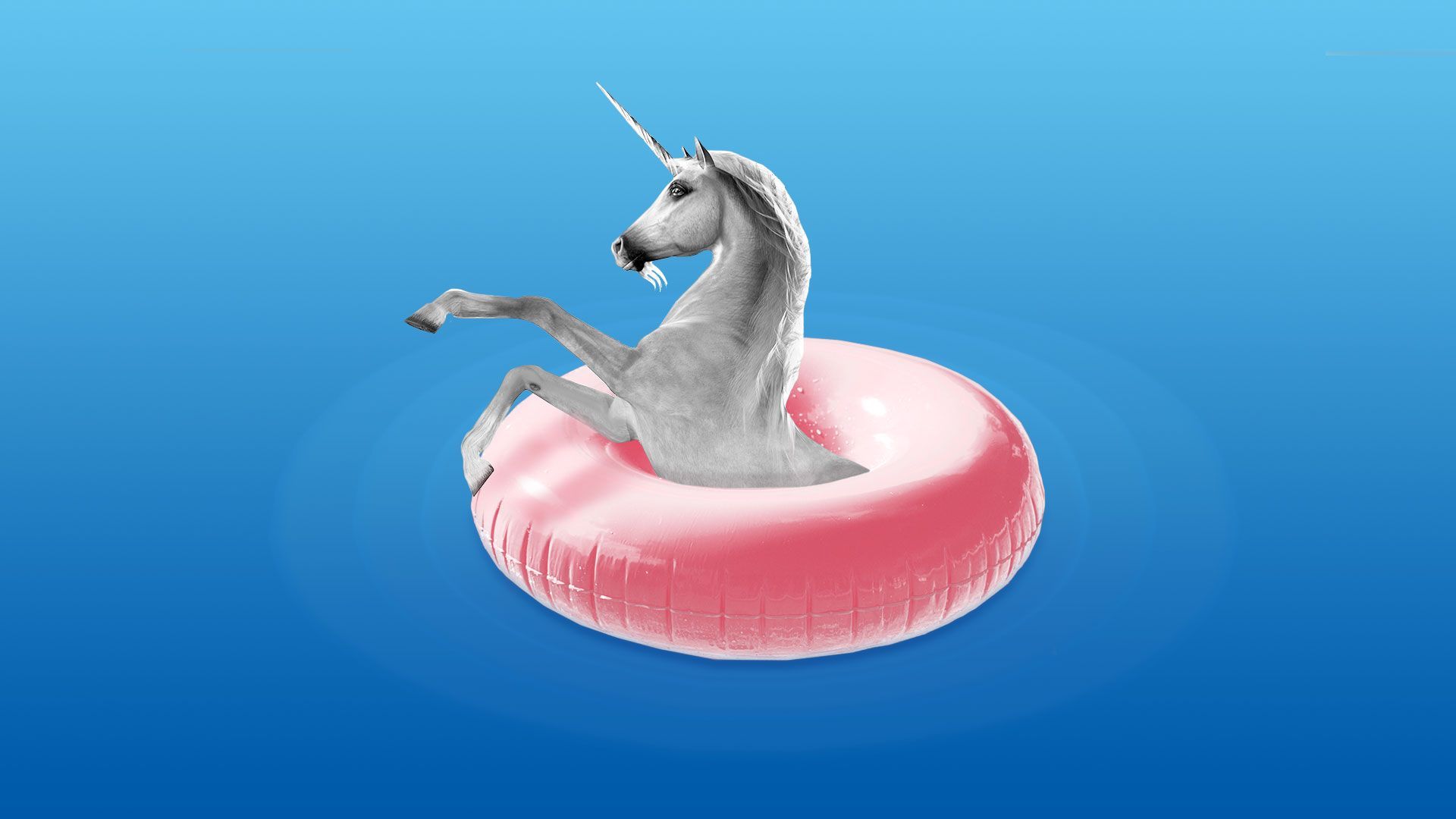 Illustration: Aïda Amer/Axios
Venture capitalists are galloping through 2023 with blinders, dodging bank collapses and recession projections to invest tens of billions of dollars.
Why it matters: There's a brick wall ahead, covered in thorns and the jagged remnants of neon "exit" signs.
By the numbers: VC funds invested $58.6 billion globally and $32.5 billion into U.S. startups during Q1, according to data released today by CB Insights.
That's a major drop from all recent comps, including Q4 and Q1 2022.
But it remains high by historical standards. Quarterly U.S. venture disbursements never topped $30 billion until the beginning of 2018, although it briefly got there during the 2000 dotcom boom if using inflation-adjusted dollars.
Zoom out: Venture capitalists are optimistic by nature, and are being buoyed by a rising Nasdaq (+16% YTD), generative AI buzz and the latest Bitcoin summer (back above 30k).
What they're whistling past, however, is the exit graveyard.
Venture-backed IPOs are a nonentity, the SPAC balloon has deflated, and acquirers are scared of both antitrust regulators and an economic slowdown.
At some point, the amount of money going in (still a lot) must get more severely tempered by the amount of money coming out (virtually nothing). There's an old maxim about how a VC fund only needs one home run per ten at-bats, but right now most funds are being blanked.
The bottom line: Limited partners in VC funds aren't screaming too loudly yet, in part thanks to waning denominator effects, but expect that to change if exits don't accelerate by the end of Q3.
Source: Read Full Article